home
Member List
News
About
Membership
Education
Entries
Contact
Gallery
Support Us
Newsletter
Art & Craft Trails
Spark Your Creativity
Explore your inner artist at Artcenter Traverse City
Classes make a great gift--give the gift of an art class for your loved one today!
Call to register 231-941-9488 or
contact us
Students may now register online through MyNorth Media

Supply lists will be sent upon registration.
2013 Winter Schedule
Urban Plein Air in Traverse City with Lisa Perrine Brown
Saturdays, April 27 - May 11 (rain date May 18), 10:00 a.m. - 3:00 p.m.
$185 non-member, $165 Artcenter member
Click here to register
Location: Downtown Traverse City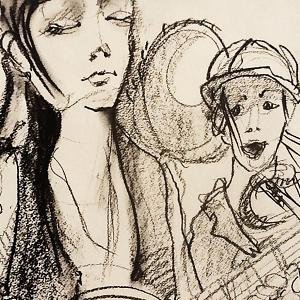 As spring unfolds and the cherry trees begin to blossom, we will be utilizing various locations in Traverse City as our classroom. This urban plein air (in the open air) class will spotlight on how to sketch historical architecture, people & vehicles in motion, and natural objects in their settings. The instructor will work one-on-one with students, allowing individuals to concentrate on a specific area of interest, such as the figure, architecture, perspective, and/or a combination of elements. All focuses, styles and skill levels will be supported. A demonstration will be given for a variety of materials and subject matter. Students are free to choose any medium they wish. Each session will end with an informal critique.

Plein Aire Painting - Capturing the Essence with Margo Burian
May 16 - 18, 9:00 a.m. - 4:00 p.m.
$210 non-member, $190 Artcenter member
Click here to register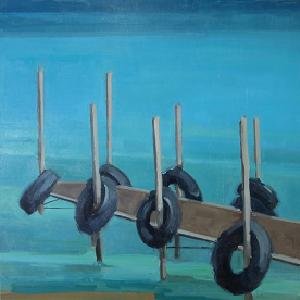 The creative possibilities are endless when the great outdoors is your inspiration! This three-day plein aire workshop is designed for beginning to intermediate oil painters who are looking to gain practical experience in the field and expand their visual musculature. Topics covered will include setting up a "mobile studio," the art of observation, and capturing the essence. Practical exercises, supported by onsite demos, will help the student quickly identify strong compositions for painting, as well as learn to make confident decisions regarding color and form.
2013 Summer Schedule
Glorious Papers with Jacqueline Sullivan
June 8 - 9, 9:00 a.m. - 4:00 p.m.
$205 non-member, $185 Artcenter member
Click here to register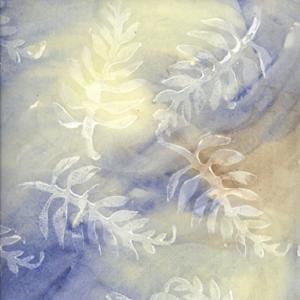 In this class, we will explore the use of color and effects on paper to create a variety of designs. These designs can be used in painting, bookbinding, collage, altered books, and more! We will work with different types of papers - mulberry, tissue, watercolor paper, and brown wrapping paper. We will add surface additions, such as molding paste, powders, metallic and pearlized paint. We will also work with resists, stamps, and acrylic paints. Students in this class receive a wealth of techniques for decorating papers. At the end of class, students will learn to make a simple pamphlet-type sketchbook using some of their "glorious papers" as covers and end papers.

The Art of Journaling LECTURE with Helen Kleczynski
June 14,7:00 p.m.
$15 non-student, free to Helen's workshop participants
Click here to register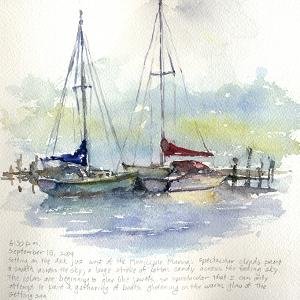 This lecture includes tips on materials, page layout, and sketching techniques for creating a sketchbook of your travels.
The Art of Journaling WORKSHOP with Helen Kleczynski
June 15 - 16, 9:00 a.m. - 4:00 p.m.
$240 non-member, $220 Artcenter member
Click here to register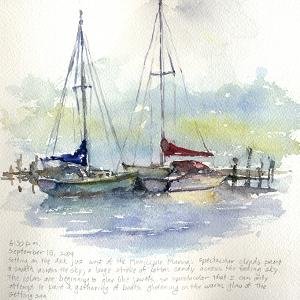 Learn how to create a sketchbook journal of your travels, whether you are going to an exotic location or just down the street. We will work outdoors in the Traverse City area. If it rains, we will find an indoor site. During each session, you will watch a demonstration and create your own sketch, with guidance from the instructor. You are welcome to work in whatever medium you feel comfortable with, but the demonstrations will be done in watercolor. This class will help you improve your drawing and observation skills, and will help you to capture the essence of the place. All levels of students are welcome.

Developing Color Energy with Ken Hosmer
June 24 - 27, 9:00 a.m. - 4:00 p.m.
$350 non-member, $330 Artcenter member
Click here to register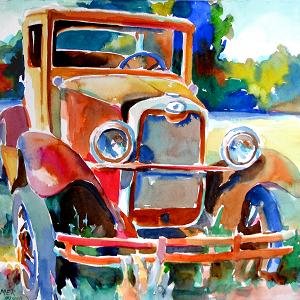 In this workshop, Ken reveals 'color secrets' and design ideas each day. He offers guidelines which encourage you to creatively interpret painting subjects. Painting demonstrations emphasize free-flowing watercolor and convey a variety of subjects, including landscape, flowers, human figures, or animals.
Ken has a special gift for teaching. He clearly explains his artistic method as he paints, organizes ideas into simple terms, and offers plenty of personal help and encouragement. This makes the class ideal for beginnig and advanced students. A typical day includes presentation of new ideas and demonstration in the morning with class work time and individual help in the afternoon. The workshop ends with an uplifting and informative critique session.

Landscapes: Plein Air in Pastel with Susan Ogilvie
July 22 - 26, 9:00 a.m. - 4:00 p.m.
$515 non-member, $495 Artcenter member
Click here to register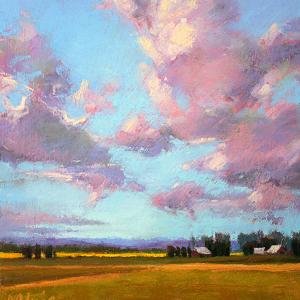 This is a comprehensive workshop that will focus on the fundamentals of painting plein air, and working in the field with pastels. Through daily demos, Susan will discuss composition, shape and value masses, and developing dynamic color relationships. "We'll be painting the soul of the subject, not the details!" This class will consist of mostly outdoor work (weather permitting).

Paper Paintings Collage with Elizabeth St. Hilaire Nelson
August 8 - 11, 10:00 a.m. - 4:00 p.m.
$360 non-member, $340 Artcenter member
Click here to register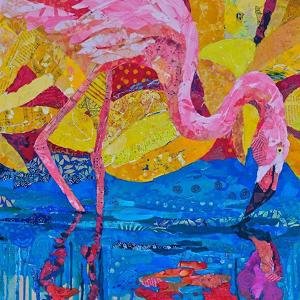 This is an intense workshop in which students are taught a unique figurative collage technique. Students will explore hand painting their own collage papers with a variety of techniques and collage application. Emphasis will be on developing form using light and shadow, just like in traditional painting techniques. No prior collage experience is necessary. Some painting would be helpful, but not imperative.

Getting Fresh - Color Mixing with Kimberly Santini
August 8 - 11, 10:00 a.m. - 4:00 p.m.
$310 non-member, $290 Artcenter member
Click here to register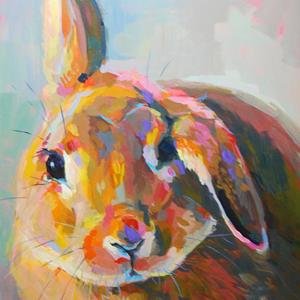 Creator of the acclaimed "Painting a Dog a Day" daily painting project, Kimberly Kelly Santini's paintings earn honors when exhibited and are eagerly collected among a client base prizing spontaneous color and bright personalities. This workshop will introduce color theory, focus on the benefits of working a limited palette to create extraordinary color, and include specific techniques to help students loosen up their brushwork and incorporate lively color choices in their compositions. Presentations will involve demonstrations as well as challenging exercises, including working both from life and photographs. The ideal student will be comfortable with their tools, have a basic understanding of color mixing (i.e., red + yellow = orange), and a competent grasp of drawing.

Art Marketing 101 - Brand Yourself with Kimberly Santini
August 9, 5:00 p.m. - 8:00 p.m.
$15
Click here to register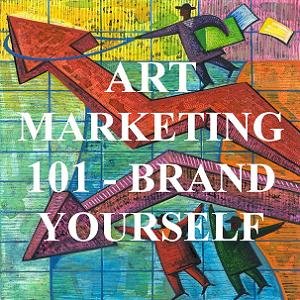 Michigan artist Kimberly Kelly Santini discusses branding and marketing, using techniques specific to her own studio practices. Santini is a painter who has built the popular "Paint a Dog a Day," a daily painting challenge she initated in 2006, into a successful business model. She will talk about how creatives can structure the business side of their operation, and share various tools and practices that will help identify customers, brand work, and use the internet (website, email blasts, blogging, social media, etc.) to grow business.

Bold Brush Plein Air with Bonnie Paruch
August 13 - 16, 9:00 a.m. - 4:00 p.m.
$360 non-member, $340 Artcenter member
Click here to register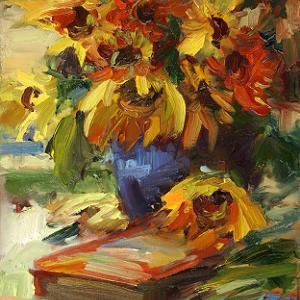 This workshop is about learning how to see and to paint landscape paintings with punch! Students will develop the skills needed to paint the effects of light on color and value. Participants will practice painting their subject in three values, an approach that simplifies the mystery of good composition. Confident understanding of the main idea of each painting will allow students to practice bold brushwork and free personal expression. Bonnie will guide you to see the "Big Picture" en plein air. Students will paint two small studies on location every day. These little gems will be inspired by beautiful sties carefully selected by the instructor. On the last day of the workshop, one of these small studies will be worked up in a larger format in the studio. Daily demonstrations, chalk talks, and gentle group critiques will enliven a relaxed and informative workshop. You'll leave the workshop with all of the tools necessary to help you express your vision of the landscape.
Students of all abilities are welcome. Each participant should come prepared to paint outdoors on location (weather permitting) in addition to studio work. A portable plein air easle is required.

Freedom of Abstraction with Joe DiGiulio
August 23 - 25, 10:00 a.m. - 4:00 p.m.
$310 non-member, $290 Artcenter Member
Click here to register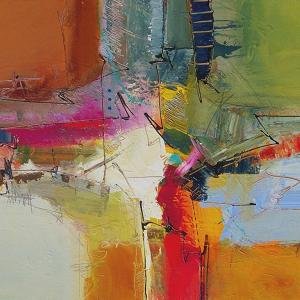 Experience the freedom of expression using the four basic elements of abstraction: Line, Shape, Color, and Texture. Joe will give you tips and techniques for expressing yourself in a non-representational style of painting that will surely rid your inhibitions about putting paint to canvas. Joe's approach will get the new artist freed up to start expressing themselves right away and will help to loosen up the established artist to take the next step towards artistic development. Tap into your inner source of creativity, allowing the intuitive you to flourish in this three-day painting free-for-all.

Encaustic Collage with Sharon DiGiulio
August 23 - 25, 10:00 a.m. - 4:00 p.m.
$310 non-member, $290 Artcenter member
Click here to register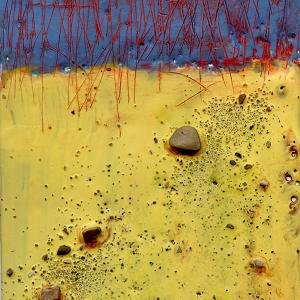 This workshop is very experimental. If you are a collage artist or love encaustics (or a little of both), or if you are completely new to this game of encaustic and collage, come on out and have some fun! This class is all about trying some new techniques, trying a new medium, and just meeting others that have the same zest for art. We will be working with paper and panels, encaustic medium, paints and heat guns. We will carve, transfer, dip, and layer paint while working with a variety of papers and collage items.
Bring your photos, Xerox copies, collage parts and pieces, old paintings, etc. We will make new art out of found objects and give them new life through encaustic! Units for heating the encaustic medium and paints will be provided.